When my mother, Carol, was a young girl, she would take the bus down the Alameda. On that ride she would pass by this old Victorian mansion at 1855 and would dream of someday living there. The move in 1948 was into that lovely old-fashioned home. I came to love the old Victorian. It was built around 1888 of redwood from the Santa Cruz Mountains. The elaborate house was made for James H. Henry, owner of the electric streetcar line in San Jose. The sand stone griffins were on each side of the fireplace chimney outside of my bedroom. I thought they would always protect me. The house inspired author Elizabeth Finnegan to write a book called The Secret of the Stone Griffins.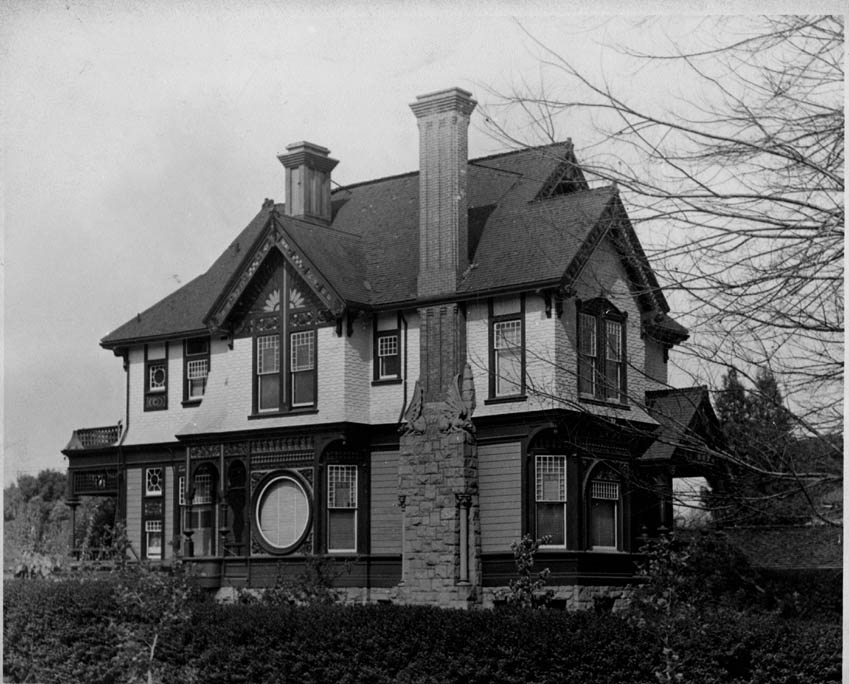 In the '50s, it was still an affluent neighborhood, full of wealthy families. Next door lived Dr. Pace (Later, Mayor of San Jose), two doors down was the Normandin's (Chrysler-Plymouth), around the corner was the Kerley's (Lincoln-Mercury), and many other well to do families. My family went shopping at the Goodwill for clothes and toys. We rented out rooms in the huge house. One suite of rooms, living/bedroom, kitchen and bath, was rented out to an older, one legged, woman named Sally. Usually there were three to five other bedrooms rented out. There were two telephones in the house. Both were large pay phones, like in a booth, were we would pay a dime each time to call someone. Each week, I would strip the beds, help launder sheets and then remake the beds. All the kids would help clean house because our mother worked as a cook outside the home. My brothers had to vacuum, dust, and take turns washing dishes and setting the table. Throughout our mother's life, she never cared to do much housework. The whole house was filled with antiques. I grew up to love and collect antiques. I have always hated dusting and now I hardly ever do it.
Growing up in the 1950s, with my two brothers and half sister, was a free spirited wonderful time. In the summers, I would run out first thing in the morning to wherever to play and not return until dinnertime. I would usually always go to someone else's house for lunch. I had two special girl friends, Eileen Gallagher and Mario Pace, both daughters of doctors. Since I was quite a tomboy, I played with my brothers and their friends a lot. As a young girl, I didn't mind if I was alone to play. I would use my imagination to keep myself occupied. I would love to follow my dad around and learn how to be a handyman. I enjoyed helping in his work shop and garden even more than my brothers did. I also delighted in helping with building a two room addition on the house and climbing the scaffold that my dad built to paint the three and a half story home. It wasn't really in fashion yet, but he painted the Victorian in maroon, pink, and white. At that time, I was horrified.